Were They Too Similar?
Posted by Leticia, 11 May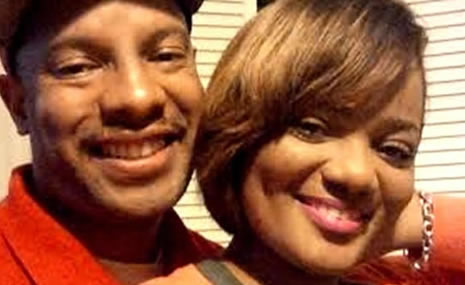 Now that she's engaged to someone she met on our site, Barricka wants to share her story. Her reasons for signing up should resonate with other members… "I was looking to meet different cultures," she says. "It was my second experience [with online dating], and the most successful!"
"I wanted to see if it worked," Robert says of Internet personals. Our site was his first experience with all this. He thought that true success was rare, however. Barricka would have agreed; she thought she had "slim chances" of meeting someone special.
Find your soulmate on InterracialDatingCentral










One night Barricka posted a profile with the username "BeeHappy242." By then Robert had already been with us for a couple of months, under the handle "Newby6982." He noticed Barricka's profile, and it impressed him. "She was a beauty, of course! But also, the description of her personality seemed to be the woman I desired in my life," he says.
Barricka tells us how their initial connection took place. "Robert sent me a Flirt, to which I responded, 'Yes, I'm interested.' He immediately sent a message introducing himself. After that I jokingly declined going any further because I felt we were too much alike, and bound to butt heads at any moment, but Robert brushed off my rejection and pursued me. His sense of humor is what reeled me back in to give it another shot."
Their interactions were a lot of fun for Barricka. "Robert has a sense of humor," she explains. "He made my cheeks hurt from smiling so much!"
With Robert's charm working wonders on her, Barricka was ready to see how things went in the real world. "We didn't want to waste any time," she tells us. "We knew we connected online, so we needed to see if we clicked in person. And we did!"
In this case, though, the couple couldn't just meet up at a local restaurant… Their first date was "in the Bahamas (my country)," says Barricka. "He traveled to see me!"
It's true — Robert went a long way to meet her. "I traveled from Atlanta to the Bahamas for our birthday, which is four days apart. Barricka took me to all the tourist attractions. I knew from that trip that I loved her! I left after spending four days with her, but returned four days later."
We asked Barricka what her first thought was when she met Robert face to face. "I thought he was short but would have to do!" she laughs, quickly adding, "I'm joking." At the time, Robert remembers thinking "She was even more beautiful than her photos, and her personality matched her beauty."
Obviously, though, it's not easy making a relationship work when the man lives in Atlanta and the woman in the Bahamas. The couple cites this long-distance conundrum as the biggest obstacle they've faced so far. Robert says he was "afraid someone else would be able to win her over because I wasn't there physically."
Fortunately, these two weathered that storm. Now that they're together, Barricka cherishes many things about Robert, including, "His honesty. And Robert is the perfect gentleman."
He admires "her strength as a single mother. She is very family-oriented, which is what I seek."
Remember what Barricka said about the two of them being too similar? Today she's very glad she didn't let that stop her. "I thought outside the box, dating someone with more of my personality than I'm used to," she declares. "I have never been happier."
In this relationship Robert has found exactly what he wanted. "Barricka is what I've prayed for, and what I've been waiting years for," he declares, brimming with emotion.
We asked the couple where they were and what they were doing when they realized this relationship was going to be special. "I was with him on a shuttle ride in Nassau, Bahamas," says Barricka, and Robert nods in agreement.
Even more memorable, of course, is how they got engaged. "After picking Robert up from the airport on a trip here, we were traveling back to the house when he 'popped' the question with a ring pop (yes, the candy!)," Barricka relates. "Being the clown that he is and thinking of it as another joke, I laughed and blushed uncontrollably! It wasn't until he said 'I'm still waiting on your answer' that I knew he was serious! Of course I said yes! We went ring shopping the next day, and he replaced my ring pop with a real one."
Barricka can hardly believe her good fortune at finding him. "It's amazing how we share the exact same goals," she says. "Now that we have found each other, the 'happily' to my 'ever after' can begin."
Robert concurs. "I've waited at least 12 years for her," he estimates. "I can't wait for the day she carries my last name."
We asked the happy couple to share their suggestions for singles. "Don't allow distance to discourage you," says Barricka, speaking from personal experience. "There's someone out there praying for someone exactly like you, and they would cross oceans for you!"
"Never doubt finding love online," Robert reassures us. "It's very possible!"
That's right — sometimes "slim chances" can turn into a sure thing.
10 responses to "Were They Too Similar?"
Leave a reply
You must be logged in to post a comment.