Through Thick and Thin
Posted by Ria, 11 Nov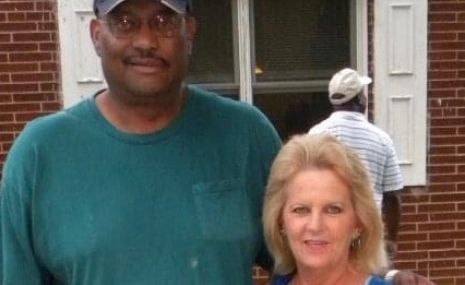 Bobby and Abby Green keep on proving that if something is worth it, you will fight for it.
Bobby was a senior in high school, and Abby was a sophomore when they met. She knew that he was the one for her. They shared similar interests in school activities and had the same sense of humor. Every time he was near her, her heart would skip a beat.
Find your soulmate on InterracialDatingCentral










Their relationship started in the 1970s when interracial dating was still heavily frowned upon. Abby shares that the couple went through a lot to be together. Her parents weren't thrilled at first with her dating Bobby, but they grew to know and love him.
Bobby's family welcomed Abby with open arms, and after the unfortunate event of Abby losing her mother, Bobby's mother became like a mother to her.
They celebrate 46 years of being together and have one daughter and three grandchildren. Abby has unfortunately been diagnosed with MR, and she has had some difficulties navigating everyday life, but she stated that she's lucky to have her husband do things for her and help her.
Responses to "Through Thick and Thin"
Be the first to leave a comment
You must be logged in to post a comment.