How they met and married in two months
Posted by Leticia, 24 May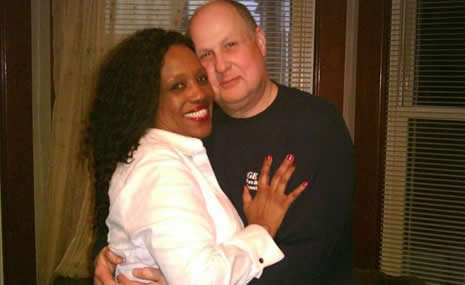 Electra decided to try online dating because she was never a big fan of the club scene. When a certain gentleman reached out to her on the site, it wasn't long before they were on the phone for an hour...then another hour...and another.  After five hours of great conversation, they finally called it a night. "What stood out for me was his honesty and sincerity," Electra says of Hal, the man she had bonded with so strongly.
They spoke again the next two nights in a row. By the third day... they had to meet in person. What were their first impressions? "It was love at first sight!" the happy couple declares.
Find your soulmate on InterracialDatingCentral










They aren't exaggerating, either. Electra and Hal's connection was so intense that the very next day, Hal proposed. Electra's answer was yes. She says their plans for the future are simply "to love one another forever and a day."
It looks as though this pair are on their way to doing just that. Just two months after that first five-hour phone call…Electra and Hal became man and wife.
The club scene has its charms, but for Electra—a single in search of something meaningful—online dating was the way to go.
43 responses to "How they met and married in two months"
Leave a reply
You must be logged in to post a comment.