He Had Her Smiling at the DMV
Posted by Leticia, 23 Jan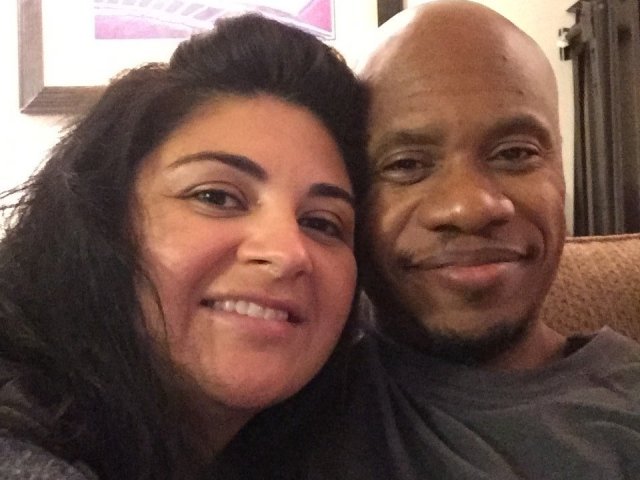 Some usernames are more clever than others, but Jeanette and Michael get credit for theirs. She went by "SmilingDMV" (that's somewhere smiles can be scarce!) and Michael chose the heroic-sounding "XManMike."
"My friends convinced me to try this particular site," said Jeanette. "I had been on others, but I was skeptical [about online dating]." Michael tells us, "I had been on other sites as well. I was looking to try something different. I was confident that I would find someone!"
Your perfect partner could be online right now...
What are you looking for?
They joined our site at about the same time, and it didn't take long for their paths to cross. As Jeanette remembers it, "Maybe two months." Michael made the first move… "I reached out to her first, through an email message," he reports. So what made her stand out, Michael? "I liked her down-to-earth profile. It was engaging, and it compelled me to message her. Also, I thought she was very cute."
After receiving Michael's message, naturally, Jeanette reviewed his personal write-up with interest. "His profile sounded honest and sincere," she notes. "He was similar to the type I was looking for." As they began getting to know each other, their interactions had that special ingredient: "Chemistry," says Jeanette. Michael felt it too. "We moved from email to phone calls, and our chemistry was apparent from the start," he tells us.
During this time, Jeanette had a good feeling about where this might go. "I was in New Mexico and we hadn't met yet, but even through phone conversations, I felt this could be special." There were early indicators for Michael, too. He found himself "thinking about how she made me feel, just by our conversations."
Their first date was dinner. "We met at a nice restaurant called Founding Farmers," recalls Jeanette. "He matched his online photo." From the moment they sat down, Michael was quite taken with her. "I thought her smile was amazing," he says. "We talked the entire time. There were no awkward silences." His takeaway from that night was that "she's beautiful, exotic and has a great sense of humor."
Jeannette has a similar read on things. "There was no awkwardness at all, and we were both happy to be there!" After such an entirely positive experience, they would certainly see each other again. Of this Jeanette felt "1000 percent sure!" Michael felt the same way, and their next few dates proved how compatible they were. "His sincerity and willingness to communicate more than I thought" impressed Jeannette, while "her openness about her life and family," told Michael the relationship could get serious one day.
The new couple is optimistic about what the future holds. "It seems that everything has come together in my life in a good way," Michael declares.
Any words of advice for our readers? "Stay true to yourself," counsels Jeannette. "Ask a lot of questions." Michael says, "Don't settle for less, but be open-minded about finding someone."
We suspect she'd be all smiles at the DMV, as long as Michael was with her.
3 responses to "He Had Her Smiling at the DMV"
Leave a reply
You must be logged in to post a comment.