Engaged after two weeks
Posted by Leticia, 26 Nov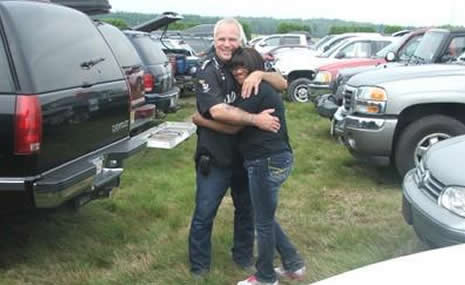 Jerrylee was a lonely widower.  Val's daughter convinced her to post a profile on our website.  Jerrylee saw Val's pictures and wrote to her.  Just like that, something special was set in motion that would connect their lives and change them for the better.
Find your soulmate on InterracialDatingCentral










"We talked in depth, really intense phone conversations, over about four days before we first met," Jerrylee says.  For their first date, he took Val to the Hard Rock Café in Manhattan.  Two weeks later... she was wearing his engagement ring.  "She is a perfect match, my best friend," declares Jerrylee.
The couple now live together and plan to be married in May 2011.  They say they couldn't be happier.  "It's so unbelievable how things worked out," Jerrylee says, reflecting on the speed with which his sorrow turned to joy.  "Thanks a million—your site has made my life!"
32 responses to "Engaged after two weeks"
Leave a reply
You must be logged in to post a comment.