A Dream Led Her to Sign Up
Posted by Leticia, 15 Mar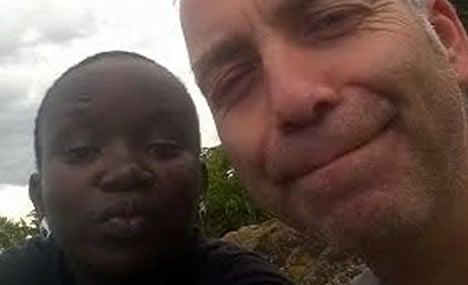 Anita says that "a dream I had" inspired her to sign up with us and post a dating profile. Still, she says she was "not very confident" that this was a worthwhile investment. Toby's reason to try Internet dating? "Lack of time," he tells us. He described his outlook going in as "skeptical."
However, their attitudes changed in a hurry. The breakthrough happened just two months into his tenure with us, and four months after Anita joined the site with the handle "Kit_Pet." Before long, a certain someone found her profile… "Toby sent me a text," remembers Anita. He did that because "she looked happy" in her pix, explains Toby.
Find your soulmate on InterracialDatingCentral










Reviewing the profile belonging to "Chef3" (Toby), Anita found a pleasing "similarity of interests." Can we assume cooking was one of them? In any case, Anita had a lot in common with this guy. So they began a dialogue!
After getting to know each other better, the duo decided they should date. It was "his focus and honesty" that convinced Anita to meet Toby in person. For him, their "similar interests in a relationship" was the main motivator.
Of course, in this case they couldn't just Uber to a nearby bar or restaurant for a quick chemistry test. Why? Anita lived in Nairobi! "He traveled to my country," she reveals, smiling. It was the dead of night (3:30 a.m.!) when he arrived at the airport. If that didn't tell her a lot about him, his good manners sure did. Anita praises Toby's upbringing, saying "He is very polite and gentlemanly."
Anita is the type to compliment others rather than toot her own horn. "I noticed she was humble," Toby says. "We clicked right away."
She didn't necessarily think so, though. We asked how sure she was that they would go out again: "Not sure," Anita admits. But her interest wasn't the question. As she tells it, "I didn't know he liked me that much!"
Over time though, they did meet again. As their bond deepened, their future came into focus. "He's very loving and affectionate," gushes Anita. Toby shares the sentiment, saying that "her enormous warm heart" won him over.
But was there a moment that crystalized his feelings for Anita? Toby realized he was in love with her while "waiting for her at the bus station, in the rain."
A romantic setting, to be sure! Interestingly, it wasn't Toby who popped the question. "Anita proposed in the middle of the night," he recalls. Now that they're engaged, he feels confident and excited about what's to come. "My future is bright and rosy," Toby says with a dreamy smile.
That's an expression you might see often on Anita's face, too. "I smile more," she says when asked how things have changed since meeting Toby. But that's not all. "I also manage my time better, to create more time for us. Once you find the right person, everything else becomes easy."
Now that they're engaged, Anita and Toby have plenty of time to share those common interests!
26 responses to "A Dream Led Her to Sign Up"
Leave a reply
You must be logged in to post a comment.