When Wimpy Is a Good Thing
Posted by Leticia, 31 Oct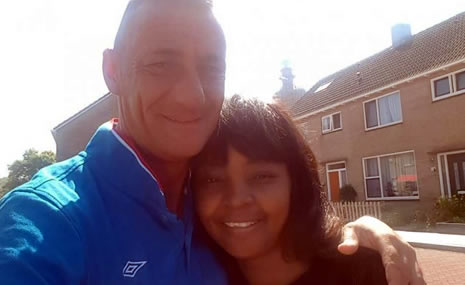 Jane joined our site and, two months later, clicked with someone special. "That's what I want," Jane remembers thinking when she looked at Wim's three-week-old profile. You don't see usernames like "Wimpie71" every day, but with his name being Wim this fellow went for self-deprecating humor. "His photos and his open-mindedness" impressed Jane, so she began chatting with Wim.
What prompted Wim to post a profile on our site? "I like black women," he says. Simple as that! Their conversations went so well that Jane went to visit Wim in Dendermonde, Belgium, where he lives. Looking at him in the flesh, she remembers thinking, "He looks good!" Despite the distance between them, the pair elected to keep dating. Both say they were at work, thinking of each other when they realized they wouldn't let geographical disadvantages discourage them.
Find your soulmate on InterracialDatingCentral










Asked what they appreciate about each other that their dating profiles didn't convey, Jane and Wim get coy with us. "I can't say that here," Jane laughs. "It's private," adds Wim. "She's my woman!" This is all Jane will say about their relationship now: "I love him."
Every newly minted couple has some suggestion for the singles on our site, and this duo is no exception. "Keep believing in it," urges Jane. Wim's words of wisdom are, "Have patience, and most of all, be yourself!"
Don't be afraid of racking up some frequent flyer miles, either, if you can swing it.
3 responses to "When Wimpy Is a Good Thing"
Leave a reply
You must be logged in to post a comment.