Low expectations turned into high hopes
Posted by Leticia, 04 Oct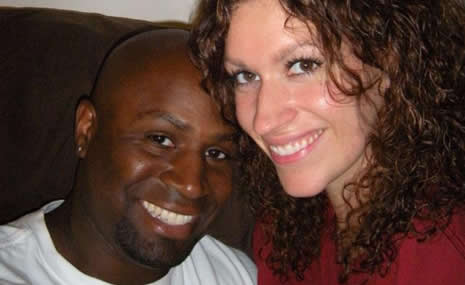 Alex was frustrated with the dating scene in his town. Laurel had just moved and didn't know anyone in her area. Both were curious about online dating. So they joined our site…
"I never took online dating all that seriously," Laurel concedes. "I thought I might find people to talk to, but I never thought I'd find my soulmate this way."
Find your soulmate on InterracialDatingCentral










Alex didn't have high expectations, either. He had been on and off the site for a couple of years without any huge breakthroughs in his love life.
After she'd been on the site for about six months, Laurel's profile captured Alex's attention. Reading her words, he could tell "she had a good head on her shoulders." Alex wrote to Laurel and their correspondence convinced her to have dinner with him.
"He was incredibly respectful, and genuinely interested in getting to know me," Laurel says. On their date, Alex's first thought was that Laurel seemed taller than he expected and "better looking than in her pictures."
By the end of the evening, the Alex and Laurel connection had really clicked. "I was blown away by how strongly I was attracted to him and his personality," she says. "I hadn't felt anything like it before."
As their relationship progressed, Laurel found that Alex wasn't just putting on a good show for a date or two. He was the real deal. "He treats me so well. I feel so blessed to have found him!"
The more Alex got to know Laurel, the more he imagined their future together. "She has a good heart and a genuine personality," he says. "She isn't fake or sneaky." It was clear to Alex that Laurel had all the traits he was looking for in a lifelong partner.
When Alex popped the question, you can imagine what Laurel's answer was. She's very excited at the prospect of marrying her man! Alex is delighted that our site exceeded his wildest expectations. And we're proud to have played our small part in their happiness.
15 responses to "Low expectations turned into high hopes"
Leave a reply
You must be logged in to post a comment.