8500 Miles? No Problem!
Posted by Leticia, 07 Sep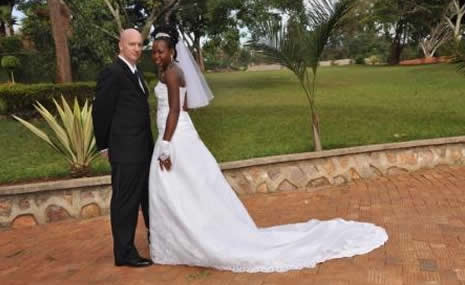 To find his soulmate, Tim would scour the four corners of the Earth. It didn't matter where she was, only who she was. That's why he joined our site—whether someone is next door or on another continent, two people can communicate quickly and easily online.
Tim didn't know it yet but, on the other side of the world, his future wife wanted the same things he did. Essie hoped to meet a man who shared her religious beliefs and confidence that soulmates do exist. "I had tried out different sites, but it wasn't working out," she says now. Despite these disappointments, Essie never lost hope that she would find her match. She told us that when she tried our site, she was encouraged to see members were serious about finding a lifelong love. But it took a couple of months before Tim and Essie connected.
Find your soulmate on InterracialDatingCentral










When they did, they only had to look at each other's profile to see the potential. "My first impression was 'Wow!'" Tim recalls. "Essie also stood out because she was honest about what she wanted in life and a relationship."
As they corresponded on the site and talked on the phone, this couple in the making became determined that an 8500-mile distance wasn't going to keep them apart. "For the first time, I felt like I had found someone who truly understood me and cared about me," Essie says now. "He was honest, genuine and true to his word."
Tim flew to Uganda to meet his sweetheart in person. He was smitten by Essie's beauty, inside and out. She thought he was cute, had a lovely smile, and was a real gentleman. In the course of dinner and a movie, Tim and Essie began to realize that their chemistry was everything they dreamt it would be.
They were married in the autumn of 2010. "I remember the pastor saying that here in Uganda, we don't have divorce because you get the best of the best in a wife," Tim laughs. Soon after their elegant wedding ceremony at Kansaga Miracle Center Church, the couple began making plans to start a family and lend a helping hand to the needy.
"We are so grateful to your site," Essie says. "We're now sharing a wonderful married life together." Asked what they would tell singles who are still searching, the couple shares this advice: "Just have faith! It happened for us."
39 responses to "8500 Miles? No Problem!"
Leave a reply
You must be logged in to post a comment.