Sexy Swag
Posted by Leticia, 30 Jun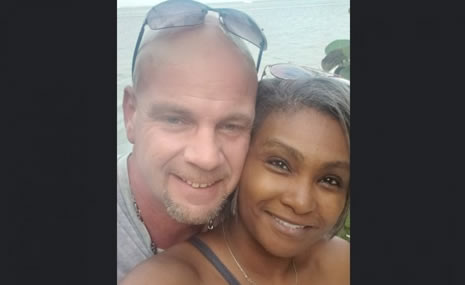 "QueenyT" and "SaltLife73" may not sound like a match made in heaven, but these two usernames on our site were associated with what is now a happy couple. Takia ("QueenyT") signed up with zero experience in the online dating sphere. "I was not confident," she says point blank. "But I wanted to find someone special."
For Jason ("SaltLife73"), the draw was the variety that singles can find on the internet. "The options to meet plenty of people" convinced him to join his first online dating site – this very one, in fact. But he wasn't confident either.
Find your soulmate on InterracialDatingCentral










Apparently they signed up around the same time and six months later, Takia noticed Jason's profile. "He looked handsome and kind," she explains. So she sent him a Flirt. Scanning Takia's profile, Jason liked what he saw. "She seemed very genuine," he says now.
Before long they felt they'd done enough chatting to take the next step. "We'd talked for a while," notes Takia. So it was time to plan their first date… "There was an opportune time to meet, so we met at a Thai restaurant," Jason recalls.
When they saw each other for the first time, Jason remembers thinking, "She's real! And she looks even better than her pics!" Takia felt an instant attraction, herself. "I thought he was so cute," she admits. "I immediately gravitated towards him!" Apparently his profile didn't capture "his sexy swag."
Takia says that the most surprising thing about the date was "How comfortable I felt around him. This feels natural, just being around him." With an impulsive act of affection, Jason even surprised himself. "That I snuck a kiss in" is his vote for biggest surprise of the night. "I didn't even know I was about to do it!"
The date went so well that when asked how certain he was they'd go out again, Jason quips, "Is there a number to put down that's better than 100%? I went home and couldn't stop thinking about her." The feeling was mutual. "He is everything I ever wanted in a man, lover, friend and soulmate," declares Takia. "I woke up the next day after our first date and it came to me: this relationship will be special."  Now that they're together, Jason reflects on what makes their connection hum. "She does it for me," he says, calling the match "out of the ballpark, exactly what I like." Even their physical fit is like a glove. Jason says he loves "how when Takia hugs me, she fits right into my chest. It just feels really good."
Has the newly minted couple faced any obstacles? "So far so good," observes Takia. "We haven't had any yet," Jason agrees, "but I'm sure when they do cross our path we will be able to conquer them."
Finding love has been a game-changer for Takia. "It has given me a sense of peace," she says. Jason feels rejuvenated by their relationship, calling it "a breath of fresh air" and noting, "It made me feel like trying again."
Asked what they might advise singles to do on sites like this one, Takia and Jason have suggestions. "Be realistic and truthful about yourself and what you want," says the lady. "Be honest, and be patient," says her man.
Patience can pay off in this game!
25 responses to "Sexy Swag"
Leave a reply
You must be logged in to post a comment.