Secrets you don't know about negotiation - Part 3
Posted by Jordan, 10 Mar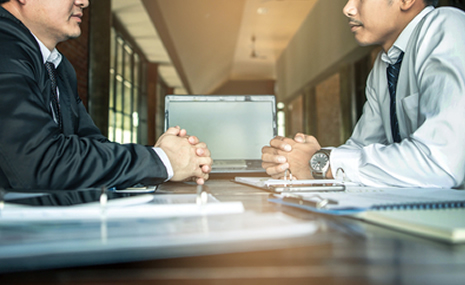 Once again, professional negotiator and "Countable" CPO, Alex Kouts joins us on this show for the final round of this best negotiation secrets. In case you missed the previous episodes, check them out here: Part 1 and Part 2. It is very important to pay attention to your internal emotional experiences during any negotiation. How you react to any situation is crucial. People normally judge the success or failure of a negotiation based on the tactics used (not accepting the first offer, making the other side reactive, get to no). But one thing people don't realize is that the success or failure of a negotiation is usually based on the very human, internal factors.
Find your soulmate on InterracialDatingCentral










Want to learn about ways to extract more data from someone in a negotiation by simply rephrasing your or asking the other side to clarify a statement they have already made? Do you want to know how to accurately gauge the emotional telegraphing of others? For these and lots more, listen to this final part of this series. This is the last part of this three-part series. series. Make sure to check out part 1 and part 2. Hope you learned a lot and enjoyed.
Jordan Harbinger is a Wall Street lawyer turned Social Dynamics expert and coach. For 11 years, he hosted The Art of Charm Podcast - regularly in the iTunes top 50 and downloaded over four million times a month. Now Jordan interviews the world's top performers - from legendary musicians to intelligence operatives, iconoclastic writers to visionary change-makers at The Jordan Harbinger Show, consistently holding in the iTunes top 100 after just a few weeks. You can also interact with Jordan on Facebook or Instagram.
Responses to "Secrets you don't know about negotiation - Part 3"
Be the first to leave a comment
You must be logged in to post a comment.