How to Follow Life's Greenlights to Success
Posted by Jordan, 20 Jan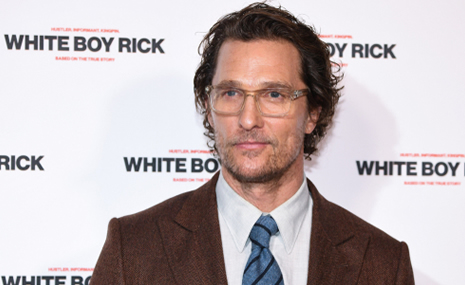 Photo credit: Featureflash Photo Agency / Shutterstock.com
If you think you knew everything about actor Matthew McConaughey I bet you didn't know that he is a man who is constantly reinventing himself and inviting new challenges into his life. He has advanced from a mere indie film scene-stealer to the rom-com guy to Academy Award-winner over a career that's been a mixture of cleverly calculated next steps to serendipitous adventures.
Find your soulmate on InterracialDatingCentral










But all along the way the "greenlights" of opportunity have been the guide that ushered him toward success (and the awareness that yellow and red lights eventually become green). His latest stop along this journey finds him playing the role of author, and his book is called, appropriately enough, Greenlights.
In this episode, Matthew talks about the sobriety of grief, cultivating self-reliance, imposter syndrome, a philanthropic approach to selecting roles, why having kids changes a parent's perspective about everything, the hazards of coming to work as an unprepared actor when you have an entire film crew waiting for you to learn four pages of monologue in a foreign language, how to keep criticism from diminishing (or overinflating) one's self-impression, and much more. Listen, learn, and enjoy!
Jordan Harbinger is a Wall Street lawyer turned Social Dynamics expert and coach. For 11 years, he hosted The Art of Charm Podcast - regularly in the iTunes top 50 and downloaded over four million times a month. Now Jordan interviews the world's top performers - from legendary musicians to intelligence operatives, iconoclastic writers to visionary change-makers at The Jordan Harbinger Show, consistently holding in the iTunes top 100 after just a few weeks. You can also interact with Jordan on Facebook or Instagram.
Responses to "How to Follow Life's Greenlights to Success"
Be the first to leave a comment
You must be logged in to post a comment.