Former CDC's Julie Gerberding Answering Your COVID-19 Questions [Audio]
Posted by Jordan, 20 Apr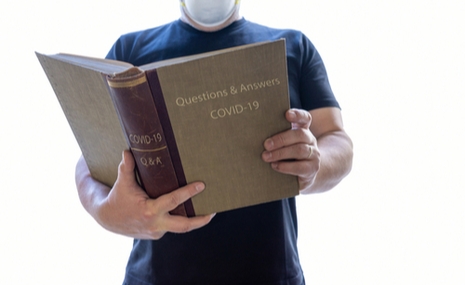 In today's episode, we present former CDC director Julie Gerberding to answer the questions asked on social media. Here, we'll go through some of those questions to get the straight dope and bust some commonly held myths about COVID-19, and understand where we are with treatment, a vaccine, protective equipment, and best methods of prevention.
Highlights of the episode:
Find your soulmate on InterracialDatingCentral










What makes COVID-19 so uniquely dangerous compared to other diseases and would-be pandemics we've encountered in the past century?

Is staying six feet away from other people really safe enough, and will we have to practice social distancing until we get a COVID-19 vaccine?

Is the rapid spread of information — and misinformation — by way of the Internet more helpful or hurtful to our efforts to contain the spread of the virus?

Why did even our most trusted sources — like the CDC — initially discourage us from wearing masks and now insist on them for leaving the house?

How much does political pressure from a presidential administration affect the job of a CDC director?

And much more…
Listen, learn, and enjoy!
Jordan Harbinger is a Wall Street lawyer turned Social Dynamics expert and coach. For 11 years, he hosted The Art of Charm Podcast - regularly in the iTunes top 50 and downloaded over four million times a month. Now Jordan interviews the world's top performers - from legendary musicians to intelligence operatives, iconoclastic writers to visionary change-makers at The Jordan Harbinger Show, consistently holding in the iTunes top 100 after just a few weeks. You can also interact with Jordan on Facebook or Instagram.
Responses to "Former CDC's Julie Gerberding Answering Your COVID-19 Questions [Audio]"
Be the first to leave a comment
You must be logged in to post a comment.