How Actress Leah Remini survived post-Scientology life and more...
Posted by Jordan, 12 May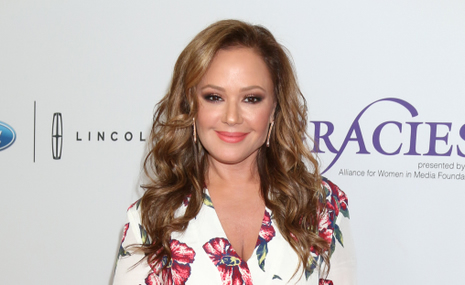 Photo credit: Kathy Hutchins / Shutterstock.com
Is Scientology is totally a cult? In this episode, we talk to actress and former Scientologist Leah Remini, someone who knows first-hand how far the Church of Scientology will go to destroy the lives of those who defect from its ranks or turn their back on its teachings.
Find your soulmate on InterracialDatingCentral










Remini is the host of People Puzzler on The Game Show Network, co-host of podcast Scientology: Fair Gam‪e, and co-author of Troublemaker: Surviving Hollywood and Scientology.
Today, she gives us a glimpse into how Scientology came about, what it publicly claims to do while carrying on a much more sinister mission, what die-hard Scientologists really believe, how it preys upon and recruits the well-intentioned, and much more.
Listen, learn, and enjoy!
Jordan Harbinger is a Wall Street lawyer turned Social Dynamics expert and coach. For 11 years, he hosted The Art of Charm Podcast - regularly in the iTunes top 50 and downloaded over four million times a month. Now Jordan interviews the world's top performers - from legendary musicians to intelligence operatives, iconoclastic writers to visionary change-makers at The Jordan Harbinger Show, consistently holding in the iTunes top 100 after just a few weeks. You can also interact with Jordan on Facebook or Instagram.
Responses to "How Actress Leah Remini survived post-Scientology life and more..."
Be the first to leave a comment
You must be logged in to post a comment.