How to protect yourself from violence (part 2)
Posted by Jordan, 10 Apr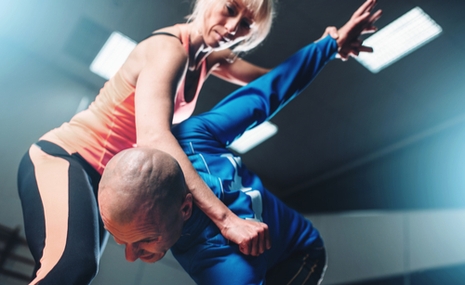 Joining us again is author of The Gift of Fear and Other Survival Signals That Protect Us from Violence and MOSAIC Threat Assessment Systems developer Gavin de Becker to continue with the second part of the discussion about his decades of experience in protecting people at every level — from the top levels of government to victims of spousal abuse.
Find your soulmate on InterracialDatingCentral










This is part two of a two-part series. Make sure to check out part one. Listen, Learn and enjoy.
Jordan Harbinger is a Wall Street lawyer turned Social Dynamics expert and coach. For 11 years, he hosted The Art of Charm Podcast - regularly in the iTunes top 50 and downloaded over four million times a month. Now Jordan interviews the world's top performers - from legendary musicians to intelligence operatives, iconoclastic writers to visionary change-makers at The Jordan Harbinger Show, consistently holding in the iTunes top 100 after just a few weeks. You can also interact with Jordan on Facebook or Instagram.
Responses to "How to protect yourself from violence (part 2)"
Be the first to leave a comment
You must be logged in to post a comment.