Why trading time for money is a fool's errand
Posted by Jordan, 12 Feb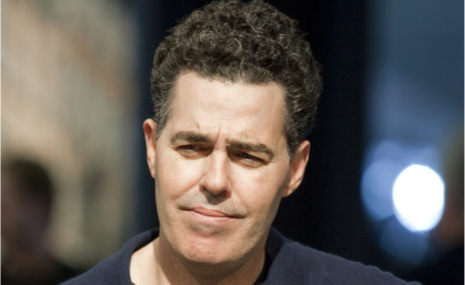 Photo credit: Photo Works / Shutterstock.com
There are those jobs that tend to milk you for minimal rewards, no vacation time, no sick days and to add on to that list, no medical insurance. Until it dawned on Adam Corolla (bestselling author, actor, comedian and host of "The Adam Corolla Show" – a show that holds the Guinness World Record for Most Downloaded Podcast) that this was a sucker's game, that is exactly what was happening to him… toiling his life away at construction sites, and for what? So he decided to look for alternatives.
Find your soulmate on InterracialDatingCentral










As Adam puts it, no matter how much you are earning per hour, if you must come in to earn it, and earn nothing when you are sick, it's a losing proposition and an uneven exchange.
In this episode, Adam shows us how we can break the cycle and the medieval blue collar hourly rate mentality, what one can gain by running towards their fears and much more… Listen, learn and enjoy!
Jordan Harbinger is a Wall Street lawyer turned Social Dynamics expert and coach. For 11 years, he hosted The Art of Charm Podcast - regularly in the iTunes top 50 and downloaded over four million times a month. Now Jordan interviews the world's top performers - from legendary musicians to intelligence operatives, iconoclastic writers to visionary change-makers at The Jordan Harbinger Show, consistently holding in the iTunes top 100 after just a few weeks. You can also interact with Jordan on Facebook or Instagram.
Responses to "Why trading time for money is a fool's errand"
Be the first to leave a comment
You must be logged in to post a comment.