What To Do When He Is Not Investing In You
Posted by Matthew, 19 Apr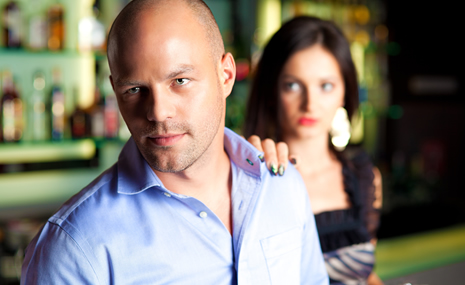 Not investing in you?
Have you ever wondered what to say to a guy who is not investing in you? A guy who is not showing you enough interest?
Find your soulmate on InterracialDatingCentral










Let's face it: We live in a flaky dating culture. People don't text back. They cancel plans on the day. Or maybe they just don't try hard enough in the early stages.
So… How should you respond when this happens?
The thing is, many people make a huge mistake in reaction to a man's complacency. In this week's video I discuss this mistake which you'll see from a real woman's comment.
So that you don't fall into that trap, I'll show you a powerful response that will get you five times more attention from the right guys... Try this out and lemme know if it turns your man around:
Matthew Hussey is a renowned dating expert and author. His latest dating book Get The Guy is a New York Times bestseller. He's the go-to relationship expert for Rachael Ray, Katie Couric, Ryan Seacrest, Meredith Vieira and many others. And he's a relationship columnist for Cosmopolitan magazine and the resident love expert for "The Today Show." Here he shares his proven strategies to get a man to do anything you want, from tirelessly pursuing you to treating you like a goddess to committing to you for life.
Responses to "What To Do When He Is Not Investing In You"
Be the first to leave a comment
You must be logged in to post a comment.