Do NOT Make This Common First Date Mistake
Posted by Matthew, 08 Sep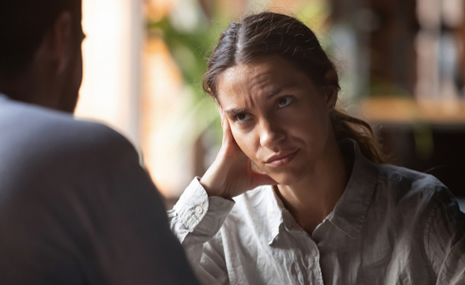 Ever found yourself slipping into the therapist role with a guy when what you really want is to create deep attraction with him?
Instead of being in a fun, flirtatious situation with someone who's trying to get to know more about you, you find yourself sitting patiently while someone unloads all of their problems onto you.
Find your soulmate on InterracialDatingCentral










You're not alone. But there is a way out.
In this brand-new video, I show you how to escape the "therapist trap" with a guy so that you can keep building the attraction and tension that lead to a second date.
Matthew Hussey is a renowned dating expert and author. His latest dating book Get The Guy is a New York Times bestseller. He's the go-to relationship expert for Rachael Ray, Katie Couric, Ryan Seacrest, Meredith Vieira and many others. And he's a relationship columnist for Cosmopolitan magazine and the resident love expert for "The Today Show." Here he shares his proven strategies to get a man to do anything you want, from tirelessly pursuing you to treating you like a goddess to committing to you for life.
Responses to "Do NOT Make This Common First Date Mistake"
Be the first to leave a comment
You must be logged in to post a comment.