Did You Sleep With Him Too Soon?
Posted by Matthew, 06 Nov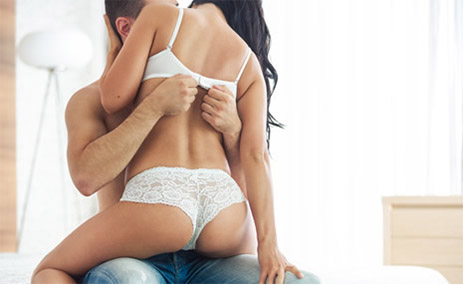 It's the morning after the night before. You had a great time. The sex was hot. He's hot. It all happened so fast. And now you're starting to have that classic worry: Did I give it away too soon?
Even in the modern world it's common for women to have this feeling of anxiety after sleeping with a guy too quickly. Maybe you're worried about he'll lose respect you, or you want to make sure you don't attached to him BEFORE you know whether he sees you two as a serious thing. Maybe it all just happened in the heat of the moment and you want to slow down next time before you jump into having regular sex.
Find your soulmate on InterracialDatingCentral










Relax. Sex is to be enjoyed, not something to be constantly agonized over. In this week's video, I show exactly what to do next if you feel like you've slept with a guy too quickly, and reveal a golden line you can say to him if you want to slow things down that will make him EVEN MORE attracted to you and send his respect for you through the roof.
Remember: there's no conflict between having a fun sex life and being high value.
Matthew Hussey is a renowned dating expert and author. His latest dating book Get The Guy is a New York Times bestseller. He's the go-to relationship expert for Rachael Ray, Katie Couric, Ryan Seacrest, Meredith Vieira and many others. And he's a relationship columnist for Cosmopolitan magazine and the resident love expert for "The Today Show." Here he shares his proven strategies to get a man to do anything you want, from tirelessly pursuing you to treating you like a goddess to committing to you for life.
12 responses to "Did You Sleep With Him Too Soon?"
Leave a reply
You must be logged in to post a comment.