If You've Ever Been Ghosted or Lied to, Watch THIS
Posted by Matthew, 06 Oct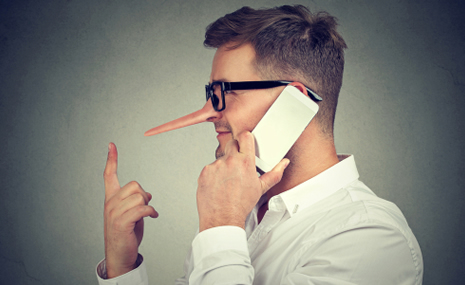 It would be nice if we had a crystal ball telling us which romantic flings would work out at the very beginning so we didn't invest precious time in the wrong people.
Find your soulmate on InterracialDatingCentral










It can be hard to read someone's intentions in the early stages.
I can't make you a foolproof lie detector, and I can't guarantee you'll never be ghosted again, but I can make you a competent "detector of intentions" so you have the best possible chance of investing your time into people who are serious about a relationship with you.
Check out this video and learn a thing or two...
Matthew Hussey is a renowned dating expert and author. His latest dating book Get The Guy is a New York Times bestseller. He's the go-to relationship expert for Rachael Ray, Katie Couric, Ryan Seacrest, Meredith Vieira and many others. And he's a relationship columnist for Cosmopolitan magazine and the resident love expert for "The Today Show." Here he shares his proven strategies to get a man to do anything you want, from tirelessly pursuing you to treating you like a goddess to committing to you for life.
Responses to "If You've Ever Been Ghosted or Lied to, Watch THIS"
Be the first to leave a comment
You must be logged in to post a comment.