Should You Settle In Your Love Life?
Posted by Matthew, 15 Mar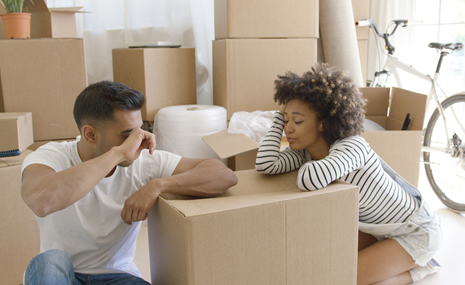 For years, when I'd sign copies of my book, Get the Guy, my inscription would include the words: "Never settle."
Find your soulmate on InterracialDatingCentral










This came from a good place. I wanted—and still want—to help people reject bad behavior and find a secure, loving relationship.
But as I've gotten older and hopefully a little wiser . . . I've come to find new meaning in the word "settling."
You see, these days we're inundated with an overwhelming amount of choice in nearly every area, and this overstimulation prevents us from even recognizing the most worthwhile things that may enter our lives as we fall deeper into perpetual dissatisfaction.
In our dating lives, this means most of us disqualify any person who doesn't meet all of our "requirements," as it just feels easier to place our hope in whatever we believe could be waiting around the corner.
But as you'll learn in this video, "settling" in life is in fact important for our happiness—a concept beautifully explained by Oliver Burkeman in his book Four Thousand Weeks.
Rather than settling for someone, we should be settling on someone.
Matthew Hussey is a renowned dating expert and author. His latest dating book Get The Guy is a New York Times bestseller. He's the go-to relationship expert for Rachael Ray, Katie Couric, Ryan Seacrest, Meredith Vieira and many others. And he's a relationship columnist for Cosmopolitan magazine and the resident love expert for "The Today Show." Here he shares his proven strategies to get a man to do anything you want, from tirelessly pursuing you to treating you like a goddess to committing to you for life.
Responses to "Should You Settle In Your Love Life?"
Be the first to leave a comment
You must be logged in to post a comment.