Matthew Hussey on the Best Places to Go On a Date
Posted by Christelyn, 17 Dec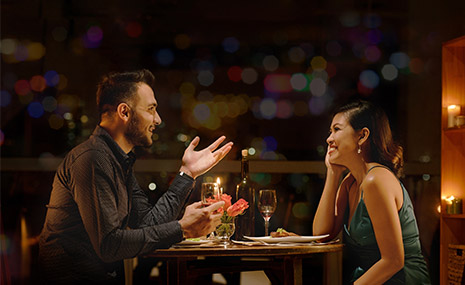 Now that you're making a move to meet that special someone you've connected with here, your goal should be doing activities to keep the magic going. Dating expert, Matthew Hussey has some pretty creative advice about what to do and where to go on a first date, and none of those tips include dinner and a movie!
Your perfect partner could be online right now...
What are you looking for?
Watch the video and avoid getting bored on your first date.
Responses to "Matthew Hussey on the Best Places to Go On a Date"
Be the first to leave a comment
You must be logged in to post a comment.