The BRUTAL Truth About How to Make Long-Distance Relationships Work
Posted by Matthew, 10 Aug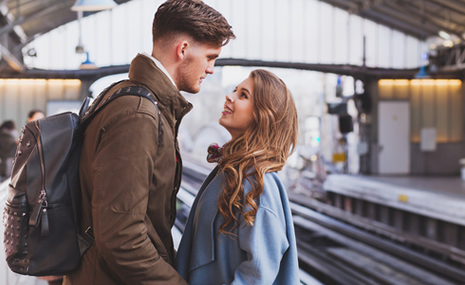 For a long time, I thought it was crazy how many women asked me to talk about the topic of long-distance relationships. But now, I realize the reason is obvious: In 2017, more of us are doing long-distance relationships than ever.
You meet a great guy on Instagram who doesn't live in the same country... You start dating the perfect man in your city, only to find out he's been offered a new job 1000 miles away... And suddenly, you find yourself having "Skype dates", and you now spend half your work day sending silly photos to each other on Whatsapp.
Find your soulmate on InterracialDatingCentral










You feel like you're falling in love with this guy – but can it actually work long term?? Should you follow your heart and go for it, or should you listen to your head and call it quits? What's the answer?
These are big questions, so I decided this it was time to be super honest about long-distance and my thoughts on it.
Here's what you really need to know...
Matthew Hussey is a renowned dating expert and author. His latest dating book Get The Guy is a New York Times bestseller. He's the go-to relationship expert for Rachael Ray, Katie Couric, Ryan Seacrest, Meredith Vieira and many others. And he's a relationship columnist for Cosmopolitan magazine and the resident love expert for "The Today Show." Here he shares his proven strategies to get a man to do anything you want, from tirelessly pursuing you to treating you like a goddess to committing to you for life.
4 responses to "The BRUTAL Truth About How to Make Long-Distance Relationships Work"
Leave a reply
You must be logged in to post a comment.