The balloon he got for her said it all
Posted by Leticia, 16 Aug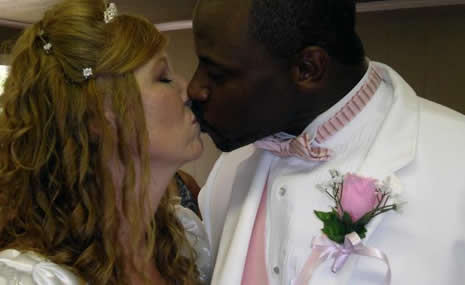 Inspired by online dating success stories, Dejanirat decided to try our site.  Randy sent her a flirt and they were soon spending two or more hours on the phone.  "We were so comfortable with one another that I felt like I could tell him anything," Dejanirat says.  "So we decided to meet for dinner."
It was a 150-mile drive for each of them to meet at the halfway point: Montgomery, Alabama.  Dejanirat was impressed with the man who was there to meet her.  "The pictures do not compare to what he looks like in person, and his smile would melt an iceberg," she laughs.  "He's very much a gentleman."
Your perfect partner could be online right now...
What are you looking for?
The following weekend, Randy visited Dejanirat.  They attended church together and their bond quickly deepened.  The couple credit their chemistry to being on the same page emotionally and spiritually.  "That is really a must for ALL relationships," Dejanirat says.  "You have to be going in the same direction."
For their next date, Randy brought Dejanirat red roses decorated in the flowering plant baby's breath and a balloon emblazoned with the message "I love you."  They are now dating exclusively and hope to get married.  "I feel like he is the one I have prayed for," Dejanirat says. "Thanks for bringing us together!"
Update: Aug 2011
We have been married for 7 weeks yesterday, checkout our wedding pics below.
28 responses to "The balloon he got for her said it all"
Leave a reply
You must be logged in to post a comment.