Sick of Family Asking "Why Are You Single?" Here's Your Answer
Posted by Matthew, 29 Nov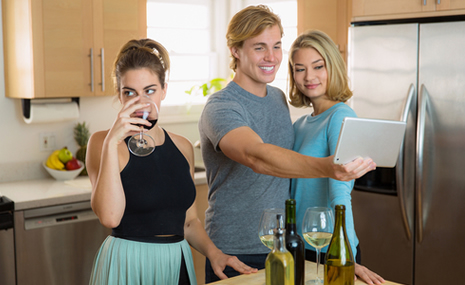 The holidays can be a magical time with those we love. They can also be a time when those we love ask us intensely awkward and annoying questions. Questions like..."So, why are you still single?"
Find this question mildly triggering?
Find your soulmate on InterracialDatingCentral










And not just because it makes everyone within earshot feel awkward… but because it can unearth any anxieties YOU may have around your single status…
Well, as always, I want to equip you with a powerful response to this question. So in preparation for all of the family gatherings and holiday parties you might be going to, I shot this week's video for you. Because look... while Aunt Agnes (or co-worker Mike, or newly engaged Sally) should have a more tactful, and frankly more interesting, question to ask...
The REAL problem is that these questions are amplifying your own inner thoughts… (And more than even having the right words to say, you want to have the right internal dialogue in response to this question.) I answer this in the video too.
Matthew Hussey is a renowned dating expert and author. His latest dating book Get The Guy is a New York Times bestseller. He's the go-to relationship expert for Rachael Ray, Katie Couric, Ryan Seacrest, Meredith Vieira and many others. And he's a relationship columnist for Cosmopolitan magazine and the resident love expert for "The Today Show." Here he shares his proven strategies to get a man to do anything you want, from tirelessly pursuing you to treating you like a goddess to committing to you for life.
Responses to "Sick of Family Asking "Why Are You Single?" Here's Your Answer"
Be the first to leave a comment
You must be logged in to post a comment.