She found what mattered most
Posted by Leticia, 18 May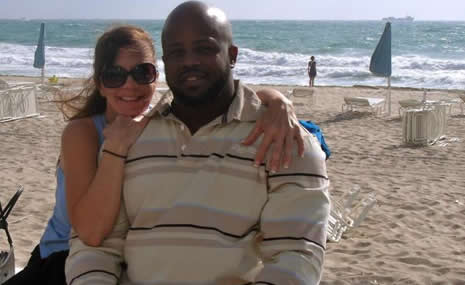 For Cindi, what mattered most in a partner was that he shared her basic values and interests.  Not wanting to limit herself to people she met in the course of daily life, she took her search for love online.
Find your soulmate on InterracialDatingCentral










Cindi sent Shedrick a flirt, he wrote her back, and they spoke on the phone.  What began as a routine interaction in the world of online dating soon showed signs of becoming something special.  Their first date was for dinner at Cheesecake Factory and Avatar in 3-D.  Cindi thought Shedrick was even more handsome in real life than his profile pictures led her to believe.
"It was an amazing date!"  Cindi enthuses.  "The chemistry was wonderful and he was a perfect gentleman."
That night, they talked until three in the morning.  It wouldn't be the last time.  Now they speak several times a day and spend almost every weekend together.  "I cannot imagine not having Shedrick in my life," Cindi says.  "He's thoughtful, kind, respectful, sexy, and also a wonderful father to his children and a friend to mine.  I am blessed!"
15 responses to "She found what mattered most"
Leave a reply
You must be logged in to post a comment.