Jealous? How to Take Back Control…
Posted by Matthew, 17 Aug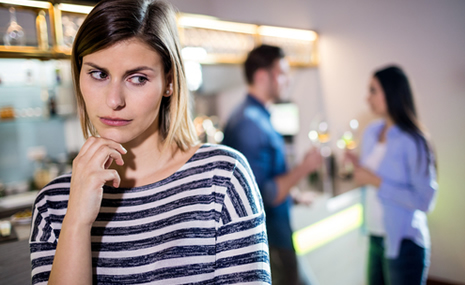 FACT: Your partner is attractive. (After all, whether it's because of his looks, his personality, or both, YOU are attracted to him!)
FACT: It's inevitable that other women are going to find your partner attractive.
Find your soulmate on InterracialDatingCentral










So what do you do when you look across the room and catch another woman flirting with your man? You could view it as a threat, become jealous and needy, and even storm over to the two of them and break it up… OR you could do THIS, which puts you back in control and actually builds the kind of trust that lasts.
I've been getting lots of emails from women asking how to deal with this tricky situation, so I've devoted this week's video to a deep dive into practical, actionable advice you can use right away…
Be sure to leave a comment and let me know how it works out for you.
Matthew Hussey is a renowned dating expert and author. His latest dating book Get The Guy is a New York Times bestseller. He's the go-to relationship expert for Rachael Ray, Katie Couric, Ryan Seacrest, Meredith Vieira and many others. And he's a relationship columnist for Cosmopolitan magazine and the resident love expert for "The Today Show." Here he shares his proven strategies to get a man to do anything you want, from tirelessly pursuing you to treating you like a goddess to committing to you for life.
4 responses to "Jealous? How to Take Back Control…"
Leave a reply
You must be logged in to post a comment.