Guess Who's Coming to the Prom? EBONY Magazine Releases Encouraging News About Teens and Interracial Dating
Posted by Christelyn, 21 Mar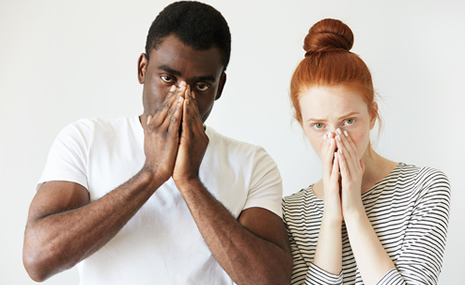 In the April 2014 issue of EBONY, the publication has released a special report, "Guess Who's Coming to the Prom" on teenage interracial dating.
According to research conducted by Frank N. Magrid Associates, Inc., today's teens are more likely to interact with a diverse circle of friends, and according to the Pew Research Center, 15 percent of new marriages in 2010 were interracial, compared to 6.7 percent in 1980. These statistics, along with the growing trend of interracial couples seen in pop culture (i.e. Kim Kardashian and Kanye West, Scandal's Olivia Pope and President Fitz, and John Legend and Christine Teigen), are a reflection of the growing trend of teenagers dating outside of their race.  Inside the issue, readers will learn the impact this has on society and how race overall is impacting the country.
Find your soulmate on InterracialDatingCentral










"I tell my children they should find love wherever it is good," said Lonnae O'Neal Parker, an African American mother.  "I realize that I mean that more with my daughters than I do with my son.  Race still matters in subtle ways as we try to make sure that our kids' self-esteem is intact."
However, race remains an issue, as does a racial "dating" hierarchy. Another aspect of the feature deals with an interracial dating "backlash" as it relates to television programming, particularly Scandal in social media. A fan page (now defunct) was created in protest to the white-on-black pairing and dubbed, "Why Can't Olivia Pope Date a Black Man?" with most of the protest from black men, who called Kerry Washington's character a "negro bed wench." However, the show has also ruffled the feathers of some black women, who criticize it as being a modern-day master/slave relationship. But despite the criticism, Scandal continues to be rating gold for ABC and has a fan base that goes far and wide.
17 responses to "Guess Who's Coming to the Prom? EBONY Magazine Releases Encouraging News About Teens and Interracial Dating"
Leave a reply
You must be logged in to post a comment.