Black Woman Sued for Mocking White Woman's Interracial Relationship
Posted by Christelyn, 06 Sep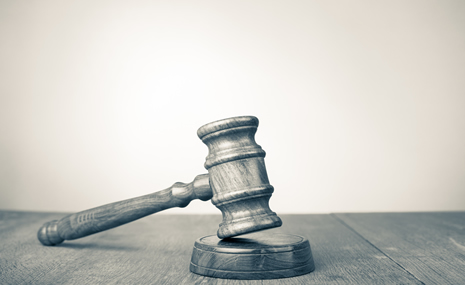 When are we going to realize that other ecosystems do act like everything is a tiff at the backyard barbeque? The New York Daily News recently reported that a black woman making fun of a white woman in an interracial relationship is being sued for $15 million. Lt. Rasheena Huffman, a black woman, constantly taunted police officer Vanessa Weinbel, who is white, about her relationship with a black man. According to the complaint, Huffman told her that the only reason black men are attracted to her is that she looks like a "Kardashian chick."
But according to Weinbel, the harassment didn't stop there. She told her that if she has kids with her boyfriend, the will be confused and messed up. She told her the only reason black men date white women is that they are submissive and won't leave even if they are physically beaten. Perhaps this was the worst of it…
Find your soulmate on InterracialDatingCentral










In September, Huffman asked Weinbel if she had heard about a news report about a white man attacking an interracial couple with a knife.
Huffman then said Weinbel was "lucky" that the attacker didn't see her and her boyfriend, according to court papers.

"The only thing they hate worse than black people are interracial relationships," Huffman said, according to the notice of claim. "They're tired of seeing black men with white women. So you should consider yourself lucky because you probably would've been shot up first."
I have to be honest. The most overtly vocal opponents to interracial dating and marriage and my advocacy of it have been other black people. To a degree, I understand why the pushback is happening. Black men dating and marry interracially at twice (even in some cases 3x) the rate of black women. Since so many black women have been conditioned from birth to only see themselves with black men, the feeling of helplessness and powerlessness often translates into anger and lashing out. None of what the black cop said to the white woman is anything shocking to me–believing these bigoted notions give black women comfort and a sense of false superiority.
But Huffman will soon learn you don't bring that mess to a white woman who has the resources to make your life miserable. Even if the plaintiff doesn't win the case, Huffman will be out of thousands of dollars in legal fees for her legal representation.
Ladies, this is not what winning looks like.
It's time for black women to get (and accept) the memo that you can't make grown men make different choices if they don't want to. The only reason black women like Huffman are so resentful is that they feel powerless to exercise their relationship options.
4 responses to "Black Woman Sued for Mocking White Woman's Interracial Relationship"
Leave a reply
You must be logged in to post a comment.