Matthew Knowles Blames His Mother for His Colorism. Who's Surprised?
Posted by Christelyn, 03 Feb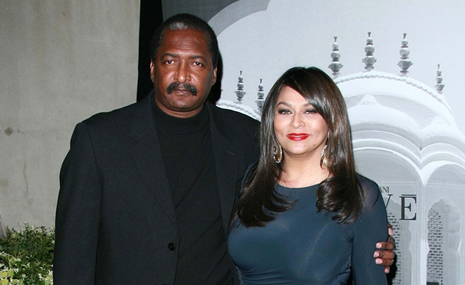 Photo credit: s_bukley / Shutterstock.com
In an article that initially appeared in Ebony but then mysteriously disappeared that Madame Noire reported Matthew Knowles, patriarch of Beyonce and Solange, started dating his now ex-wife Tina because he thought she was white. He admits to having a lot of rage about being black during the Civil Rights era and sought to date light and white women as a way to get back at "the man" by defiling his woman.
Find your soulmate on InterracialDatingCentral










Matthew's perception of Tina's race ignited his "erotic rage." "I had been conditioned from childhood. Within eroticized rage, there was actual rage in me as a Black man, and I saw the White female as a way, subconsciously, of getting even or getting back. There are a lot of Black men of my era that are not aware of this thing," Matthew says and goes into more detail in his upcoming book, Racism: Through the Eyes of a Child.
Of course, it's always the mean, black mammy's fault for colorism. "When I was growing up, my mother used to say, "Don't ever bring no nappy-head Black girl to my house." In the deep South in the '50s, '60s, and '70s, the shade of your Blackness was considered important. So I, unfortunately, grew up hearing that message."
That last quote implies that most black mothers of that time in American culture were leading the abusive and soul-killing practice of colorism. That's true in the sense that they acted as the enforcers of colorism, and behaved this way with the expressed approval of the men, who ultimately made the choices about who gets chosen as romantic partners. In other words, if black men were lusting over dark-skinned, kinky-haired black women of the time, Matthew's mother would be telling him not to bring any light-skinned woman home.
I deeply resent the notion that black mothers led the charge of colorism because as usual, we are blamed for ALL the ills of the black community and excuses and mitigations are made for the men.
But I will say this: I'm glad Mr. Knowles broke with the tradition of complete denial of colorism and admitted what many of us already knew and that for many black men, breaking with black women to pursue and marry white women just when things started to change for the better was just a continuation of the war against whitey by proxy. When you look at the Black Panthers, all the black male celebrities who married white women as soon as they were able, it is clear that there was a major lack of value for the dark skin of the African American woman. They never stood a chance. Black mothers, in their way, operated as the enforcers of colorism to maintain their own survival.
What say you? Are you surprised by Matthew Knowles' revelation?
17 responses to "Matthew Knowles Blames His Mother for His Colorism. Who's Surprised?"
Leave a reply
You must be logged in to post a comment.