Why are Some Black Women Hating on Michael Ealy's New, Non-Black Wife?
Posted by Christelyn, 24 Dec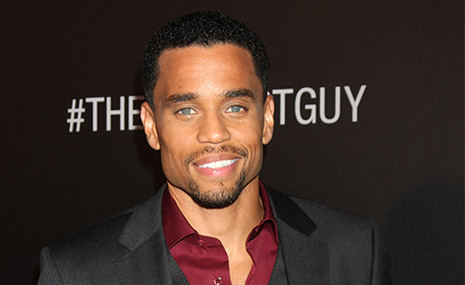 News about "Think Like a Man" star Michael Ealy secretly married a non-black woman was posted today on the Essence Facebook fan page. My girl Rasheda posted a link and made a comment about all the hateful, bitter black women who felt like they lost another brotha to a "white" woman. So I moseyed on over to see for myself, and low and behold the claws were out. Here's some of the commentary I saw…
"Who cares….Essence u post this like we Sistahs care!…We like black/black relations only! Let those other mags promote him….oh this isnt news for them either! About to remove Easence fm my page….they gone pop culture too!"
Find your soulmate on InterracialDatingCentral










"Everybody is entitled to their opinion. I say Congrats to him. However, I can't help but point out the fact that some of our Hollywood Brothers just aren't into dating or marrying Sistah's!!!"
"When I watch the country music awards, latin grammy , spanish telenovleas, bollywood indian movies these men have their own race of women. what do you think would happen if tom cruise, george clooney, brad pitt, mario lopez dumped their white woman for a black woman ? do you think their white female fans would still be there and support them ? do you think if joel osteen dumped victoria for a black woman that his fan base would still be there ? i see bishop mc clendon is married to another nonblack woman but i have not seen her pics on his website or on google and her name is not even mentioned ? but the church is made up of black women. Yes, people are looking at this and talking about black men tossing their women aside. Belcher football player killed his black woman but was laying up the night with a white woman ? this is how we are treated. so sad."
"Mike better ask Taye Diggs what happens when you anger a whole lot of sisters by having a white woman. That dude's career has been in a tailspin ever since. But Mike did date Halle Berry and she's half black, so it's not like he never gave sisters a shot."
"SOME Black men will use the loyalty of Black women to move on up, espcially in entertainment, and then marry a chick from a different color dick. I can't ….."
Why are these ladies mad? Were they dating Michael? Is he beholden to them in some way, aside from the obvious obligation to remain gorgeous at all times? To their credit, the majority of commenters were happy for the nuptials and wished the couple well. It's the few turds in the punch that I want to address.
Listen to me carefully, ladies. Only black women who feel they have no other options but to date and marry black men care that black men aren't marrying and dating them. You only feel slighted and treated unfairly when you believe you lack the power to exercise your own dating options. When you know you are free to chase the rainbeau, you can look lovingly at Michael and his blushing bride and feel truly happy for them, and instead of hating on her ethnicity in the comments section of a Facebook page, you might ask, "Does she have a brother??"
Ladies, this is a mental bondage, not of our own creation, but the perpetuation of the belief that black women should only and ever be with black men is a cage you walk into on your own volition, fully aware that you have the key to free yourself.
My critics wonder why I push so hard for black women to consider interracial relationships. What happened on that fan page is one of the reasons. I want black women to stop being so lonely, so bitter, so single, and so unmarried. I want us to be happy with men in whatever color package he's well…packing. Because when you're happy, you can be happy for others.
Free your minds, ladies. Unlock the cage.
66 responses to "Why are Some Black Women Hating on Michael Ealy's New, Non-Black Wife?"
Leave a reply
You must be logged in to post a comment.