Glad they never gave up on love
Posted by Leticia, 01 Jun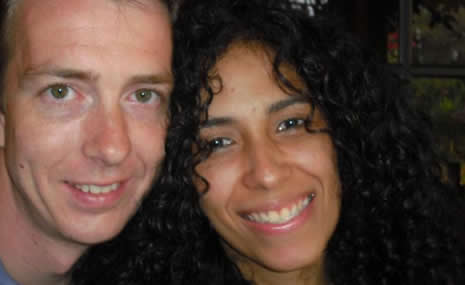 Eeuwe and Michelle were dissatisfied with their dating experiences and decided to try the online alternative.  Late one night, Eeuwe stumbled across Michelle's profile on our site.  Before they knew it, they were on a date!
Find your soulmate on InterracialDatingCentral










From the moment these two first laid eyes on each other, they knew something special was going on.  "It was chemical," says Michelle of their instant mutual attraction.  Both felt as though they'd known each other for years.
From that point on, Eeuwe and Michelle didn't even think about dating other members.  Now engaged, the couple are making plans for marriage and family.  They describe their relationship as free of complaints and almost effortless.  "He's so tolerant, easygoing and understanding," Michelle says of her man.
After having a rough go of it in the past, the couple couldn't be more amazed and delighted at how effortless their connection feels.  This experience has inspired Eeuwe and Michelle to give a few words of advice to daters who feel like they did, not so long ago.  "Yes, it is possible to find true love on a dating site," Michelle declares.  "You just need to be patient and have faith."
12 responses to "Glad they never gave up on love"
Leave a reply
You must be logged in to post a comment.