Get Your Ex Back With These Words
Posted by Matthew, 19 Apr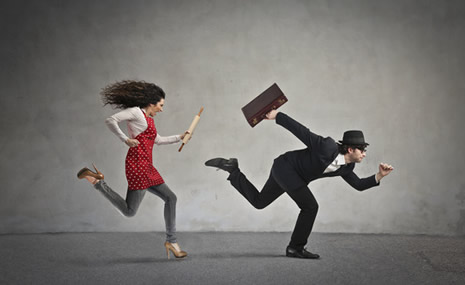 The agony of a breakup is awful. I wouldn't wish that pain on my worst enemies. But sometimes pain is good. It forces us to take pause. It forces us to re-evaluate. Like any great loss, it can actually help us put our lives in perspective and make it clear where to focus our energy next.
What about getting your ex back though? Is it possible?
Find your soulmate on InterracialDatingCentral










Well…yes, it is…but let me warn you: it's not for everyone. For some couples though, getting back together after some time apart can be an incredible boost to creating a new, better relationship than before. Maybe that's you.
If so, in this video I'm going to show you the very first step to getting your ex back. If you don't know where to turn next, I'll show you EXACTLY what to say to win him back into your life.
Matthew Hussey is a renowned dating expert and author. His latest dating book Get The Guy is a New York Times bestseller. He's the go-to relationship expert for Rachael Ray, Katie Couric, Ryan Seacrest, Meredith Vieira and many others. And he's a relationship columnist for Cosmopolitan magazine and the resident love expert for "The Today Show." Here he shares his proven strategies to get a man to do anything you want, from tirelessly pursuing you to treating you like a goddess to committing to you for life.
1 responses to "Get Your Ex Back With These Words"
Leave a reply
You must be logged in to post a comment.