Flirting For Introverts: 3 Authentic Ways To Get Him Interested
Posted by Matthew, 14 Feb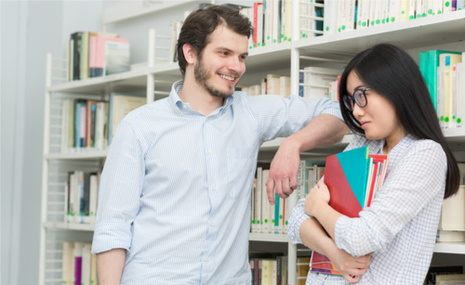 You may have told yourself 100 times you're ready to finally meet someone. Maybe you even read a few dating tips and decided to go try them out. But then, you see that cute guy you like at work, in your social circle, or at a party. You want to flirt. You want to get him to notice you. Then at the crucial moment, you shrink.
"H--hey", you say, trying to play it cool. You make small talk. Chit-chat about everyday stuff, but nothing that ever amounts to flirting. And you realize: I can't do this. I'm too much of an introvert.
Find your soulmate on InterracialDatingCentral










If you've ever used this excuse before, then get ready. Because I have 3 techniques today that are going to change your dating life forever. You're an introvert? Guess what, so am I. Now you'll find out why that can be your greatest superpower...
Matthew Hussey is a renowned dating expert and author. His latest dating book Get The Guy is a New York Times bestseller. He's the go-to relationship expert for Rachael Ray, Katie Couric, Ryan Seacrest, Meredith Vieira and many others. And he's a relationship columnist for Cosmopolitan magazine and the resident love expert for "The Today Show." Here he shares his proven strategies to get a man to do anything you want, from tirelessly pursuing you to treating you like a goddess to committing to you for life.
Responses to "Flirting For Introverts: 3 Authentic Ways To Get Him Interested "
Be the first to leave a comment
You must be logged in to post a comment.