Can a man in NYC and a woman in North Carolina make it work?
Posted by Leticia, 24 May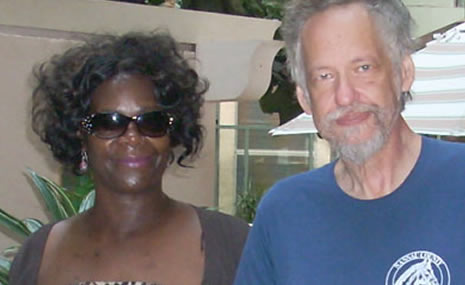 For two people living in New York and North Carolina, it might take a lot to get them together for the long haul. But love has a funny way of bridging the greatest of distances. "I never thought we would be together," Phyllis admits. "But one thing led to the next…"
After meeting Phyllis on the site, Marc was travelling to Miami to visit his mother and stopped by to take Phyllis out for lunch. "We had lots of fun and we felt really good about each other," says Phyllis. "Marc was very caring from the start."
Find your soulmate on InterracialDatingCentral










Lunch turned into spending the afternoon together and before they knew it... dinner. It was a good start to something special. Suddenly, it made all the sense in the world for Marc to join Phyllis in North Carolina on a more long-term basis. So he did!
The couple are now engaged, with their wedding day approaching fast. "Marc is wonderful, understanding and very thoughtful," Phyllis says of her man. "We're together every day, getting to know each other, and my family loves him too!"
The truth is that when you know you've met the right person, where you live is just logistics. Love finds a way!
12 responses to "Can a man in NYC and a woman in North Carolina make it work?"
Leave a reply
You must be logged in to post a comment.