All she wanted for her birthday was a decent guy
Posted by Leticia, 09 Mar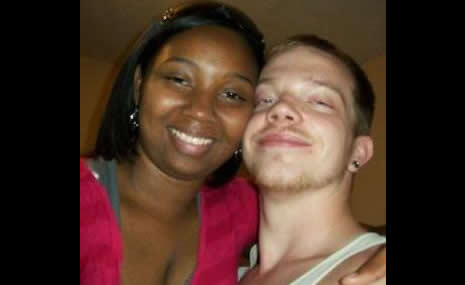 Like many singles, Katrina wasn't looking for hook-ups—she had her heart set on a serious, long-term relationship.  "I wanted to settle down and start a family, sometime in the near future," she says.  "So I turned to online dating because I didn't know where else to find a decent guy."
Finding a decent guy, let alone "The One," isn't as easy as it looks in the movies.  But selecting the right site can really make a difference in a single's search for love.  After reviewing the many options available to her, Katrina decided on our site.
Find your soulmate on InterracialDatingCentral










"One night I went online and was browsing the profiles," Katrina remembers.  "All of a sudden I came upon the one!  I thought his picture was so cute and loved everything I read."
In his profile, Jeremy made it clear that he wasn't there just to pass the time until he was ready to settle down.  That time was now, and this guy was clearly on Katrina's wavelength.  But still, she didn't contact him right away.
"I added him as a Favorite because I was shy and wanted to see if he was interested in me as well," Katrina admits.  When she logged into the site a couple of days later, there was a message from Jeremy waiting for her.  That sparked a flurry of emails and phone numbers were exchanged.  Sometimes the conversations they had would last for hours.  Katrina couldn't believe her luck.  "He's exactly what I've looking for… Strong, protective, romantic and caring, all in one."
As luck would have it, their first date fell on Katrina's birthday.  Jeremy took her out for dinner and a movie.  At first, Katrina's nerves got the best of her, but a few minutes of conversation were enough to calm her down.  From there, time seemed to stand still until the early morning hours.  Neither wanted the conversation to end.
"That was the greatest birthday present I ever could have had," Katrina recalls fondly.  It turned out to be the gift that keeps giving—the couple are still together.  When asked how they met, Jeremy and Katrina thank the website for helping to make their happiness possible.  "As a matter of fact, in a couple of months I should be changing my relationship status to 'engaged,'" confides Katrina.  "Thanks for making my dreams come true!"
15 responses to "All she wanted for her birthday was a decent guy"
Leave a reply
You must be logged in to post a comment.