Mileage Was a Minor Obstacle
Posted by Leticia, 06 Mar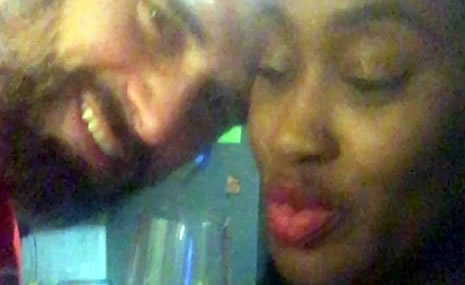 Denise wasn't free to talk to us, but Darrin dished up the details on their courtship, beginning with his reasons for joining our site in the first place. "It's a more convenient way of finding somebody special," he explains. "I had tried other sites before this one but I prefer dating black women, so your site helped narrow down the field."
Was he confident we could help? "I was at about 50/50 on finding love from an online site," Darrin responds. But he forged ahead anyway.
Find your soulmate on InterracialDatingCentral










Just two weeks into his membership, the right combination clicked into place: he found Denise. "She is very beautiful, and her profile made me feel like she was even more beautiful on the inside," says her smitten suitor. She scored big points with Darrin because her priorities were in place. "She is professional and grounded," he notes. Her focus on family was appealing. For him, it's a huge plus "that she is so connected with her family... they do so many activities together, and she is part of a large family."
This was definitely someone he wanted to strike up a conversation with. "I reached out to her with a Flirt first, then a message," Darrin tells us. "She was busy for a few days, so I did not hear from her immediately after messaging her." It didn't worry him, though, and once they started chatting their chemistry was apparent. "We started to text and talk on the phone," he reports. "Decided to meet at a good halfway point."
It's true — their first date demanded a road trip, given the distance between their homes. "We met in Augusta, Georgia and hung out for two days," he says. "Had a BLAST!" Meeting this gal in person was NOT a disappointment for Darrin. "She looked even more stunning in person than she did in her profile pictures," he marvels, beaming. What surprised him most about that initial meeting was "that she was so easy to talk to and hang out with... we laughed a lot. I found her to be even more my type after spending time with her in person."
We don't have Denise around to ask this, but how certain was Darrin that they'd revisit this potential romance? After all, they didn't live in the same city. "I was certain," Darrin answers emphatically. "The mileage between us is a minor obstacle, but we already have a plan in place to frequently stay connected in person until she relocates with me. We are on a path toward marriage... she is the one for me."
When and how did he become so sure about that? "Eating dinner, right after we met," Darrin answers immediately. "That's when I thought, 'this is a woman I can spend my whole life with.' Meeting her and falling in love has given me great hope for my future, her future, and our future together as husband and wife... as a couple.. as a family... as a TEAM!"
Here are his words of wisdom as someone who's completed a successful search for love online. "Keep trying until you find the one you're looking for," he tells singles. "You may have some 'one and done' dates, but this is normal. [Editor's Note: yeah it is!] If you are persistent, you will find love out there."
Your odds may go from 50/50 to 100 percent, like Darrin's did.
2 responses to "Mileage Was a Minor Obstacle"
Leave a reply
You must be logged in to post a comment.