Why its important to give compliments to guys
Posted by Matthew, 06 Feb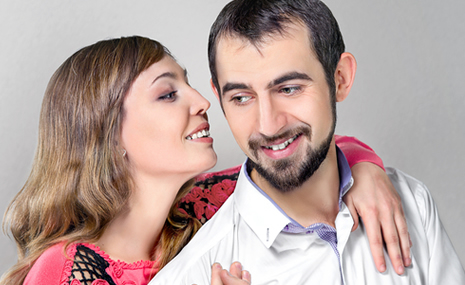 Do you give compliments to people? Are you poor at giving and receiving compliments? Do you know what it requires to give someone a compliment? Well, in my view, I think complimenting is more like charity. In today's video, we get to learn how complimenting is good for you and how making other people feel good about themselves can make you feel great too.
I will also give you tips about how to compliment and how best to go about it. Once you are done watching the video...
Find your soulmate on InterracialDatingCentral










I hope it makes it easier for you to compliment people more and unconditionally... as opposed to telling someone they are cute just to get them in bed with you. ;-)
Matthew Hussey is a renowned dating expert and author. His latest dating book Get The Guy is a New York Times bestseller. He's the go-to relationship expert for Rachael Ray, Katie Couric, Ryan Seacrest, Meredith Vieira and many others. And he's a relationship columnist for Cosmopolitan magazine and the resident love expert for "The Today Show." Here he shares his proven strategies to get a man to do anything you want, from tirelessly pursuing you to treating you like a goddess to committing to you for life.
Responses to "Why its important to give compliments to guys"
Be the first to leave a comment
You must be logged in to post a comment.