They were this close to giving up...
Posted by Leticia, 26 Oct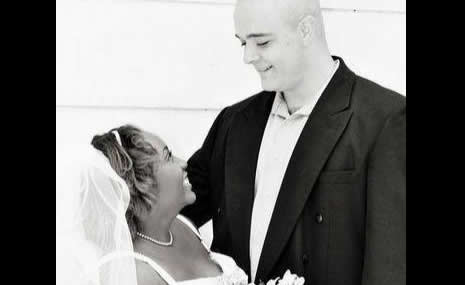 By the middle of November, 2007, Liz was beginning to wonder if she would ever meet the man of her dreams. Or even someone she could learn to love. Ben felt the same way. They had tried online dating before, but neither had a strong connection with anyone. "We were both on our last leg when it came to falling in love," Liz says now.
Unwilling to give up their hopes for a lifelong love, Liz & Ben found themselves on the site at the same time. "We'd both been members about 24 hours, more or less. And we both stumbled into the chat-room around the same time."
Your perfect partner could be online right now...
What are you looking for?
It was the kind of fortuitous timing you need sometimes to make great things happen. Somehow, two people who had nearly given up met the right person at the right time—each other. For them, the chat-room quickly shrank to two people: "Yummylizzy" and "Oppey."
"We made some poetry and began to talk on AIM [instant messenger] the very same night," Liz reports. Their screen names were swiftly shed as their trust and affection grew.
The distance between them—Ben lived in Maryland and Liz in Texas—deterred no one. In fact, within a couple of weeks, the pair had already decided on how to solve their geographical problem. Ben relocated to Texas in January 2008, just a month and a half after their fateful visit to the chat-room.
"We were engaged by March and married August 3, 2008," Liz says happily. "Thank you!"
For Ben and Liz, love was always around an invisible corner, just out of sight—until they finally turned that corner. Until that moment, you never know how far away—or how near—love really is. So keep the faith!
20 responses to "They were this close to giving up..."
Leave a reply
You must be logged in to post a comment.