Let's Never Be "That Person" Again...
Posted by Matthew, 22 Jan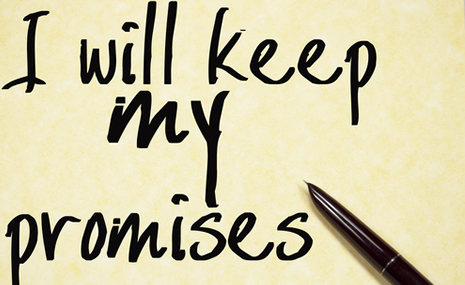 We all have people in our lives whose word we've learned not to believe. You've given them so many chances in the past that your faith in them to deliver has eroded.
Now, as easy as it is to think about and get frustrated with others, is this something you could ever be guilty of yourself? Do you not keep your word because maybe you think its just a little thing or since you never used the word "promise" you feel you don't really have to do it?
Find your soulmate on InterracialDatingCentral










I know that I could be accused of breaking my word at times, and I want to ensure you and I are never "that person" again… I am learning that myself.
Have a watch...
Matthew Hussey is a renowned dating expert and author. His latest dating book Get The Guy is a New York Times bestseller. He's the go-to relationship expert for Rachael Ray, Katie Couric, Ryan Seacrest, Meredith Vieira and many others. And he's a relationship columnist for Cosmopolitan magazine and the resident love expert for "The Today Show." Here he shares his proven strategies to get a man to do anything you want, from tirelessly pursuing you to treating you like a goddess to committing to you for life.
Responses to "Let's Never Be "That Person" Again... "
Be the first to leave a comment
You must be logged in to post a comment.