Are you turning your partner against you?
Posted by Matthew, 27 May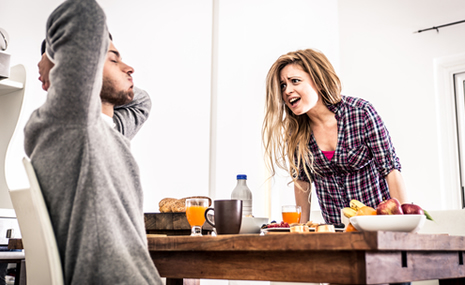 When you're dating a guy, you're going to get frustrated with him sometimes. It's inevitable. This you have no control over.
However, what you DO have control over is how you respond. And this is important because how you choose to voice your frustrations can mean the difference between inspiring him to change his behavior, and ticking him off and making him leave.
Find your soulmate on InterracialDatingCentral










In this week's video, I share my simple 2-step plan to let your guy know you're upset in a way that will actually improve your relationship…
Was my 2 cents of advice helpful and practical? Drop me a line.
Matthew Hussey is a renowned dating expert and author. His latest dating book Get The Guy is a New York Times bestseller. He's the go-to relationship expert for Rachael Ray, Katie Couric, Ryan Seacrest, Meredith Vieira and many others. And he's a relationship columnist for Cosmopolitan magazine and the resident love expert for "The Today Show." Here he shares his proven strategies to get a man to do anything you want, from tirelessly pursuing you to treating you like a goddess to committing to you for life.
1 responses to "Are you turning your partner against you?"
Leave a reply
You must be logged in to post a comment.