Are You "Microdosing" in Your Love Life? Watch Video to Find Out
Posted by Matthew, 13 Feb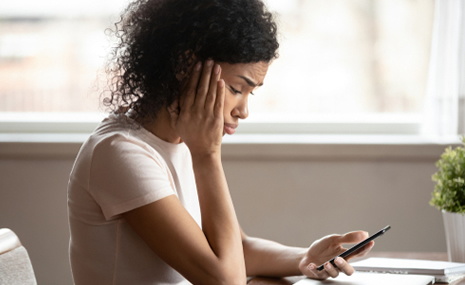 Want to know one of the most common and dangerous mistakes people make in dating? (We've all done it. There's a very high chance you are doing it right now.) It's called microdosing.
It's when you like someone, and want more with them, but they've shown you (through their actions or their words) that they are not willing to give you more. They don't want a relationship with you.
Your perfect partner could be online right now...
What are you looking for?
And yet, here you are, continuing to text them, speak to them on the phone, see them in person, and hook up with them.
If you can relate to this, watching this video is literally the most important thing you can do right now. And if someone you care about is in a pattern of microdosing someone right now, this video is the most important gift you could give to them, and could save them from a wasted life.
Evan Marc Katz is a dating coach who specializes in helping smart, strong, successful women understand and connect with men since 2003. Thousands of his clients have fallen in love, gotten married, started families, and found happiness – after only a few months of coaching. His latest dating book, "Why You're Still Single – Things Your Friends Would Tell You If You Promised Not to Get Mad", was a critical success. He also operates a popular blog, EvanMarcKatz.com, which serves as a one-stop shop for anyone trying to understand relationship dynamics. Combining the insight of Dr. Drew and the wit of Adam Carolla, Katz has answered hundreds of challenging and controversial questions with a unique combination of logic, experience, and empathy. Take Evan's dating quiz.
Responses to "Are You "Microdosing" in Your Love Life? Watch Video to Find Out"
Be the first to leave a comment
You must be logged in to post a comment.