When should a woman get the check on a date?
Posted by Matthew, 06 Feb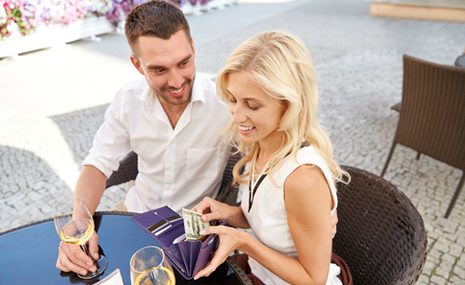 You have met someone and your love life is looking brighter. We're now taking reader questions, and the first is from Rachel: At what point (if at all) should a chic insist on paying for their date? Rachael has been dating this guy for a few weeks now and for her, that moment when they have to pay the bill feels a bit awkward.
Find your soulmate on InterracialDatingCentral










I must admit that it can be a bit confusing ... especially since before men used to get the check; now, women are more independent. So how do you approach this? Should women offer to get the check from the start? Watch. Hope this helps untangle those mixed gender roles.
Matthew Hussey is a renowned dating expert and author. His latest dating book Get The Guy is a New York Times bestseller. He's the go-to relationship expert for Rachael Ray, Katie Couric, Ryan Seacrest, Meredith Vieira and many others. And he's a relationship columnist for Cosmopolitan magazine and the resident love expert for "The Today Show." Here he shares his proven strategies to get a man to do anything you want, from tirelessly pursuing you to treating you like a goddess to committing to you for life.
Responses to "When should a woman get the check on a date?"
Be the first to leave a comment
You must be logged in to post a comment.