When He Says "I Need Time" You Say This...
Posted by Matthew, 25 Oct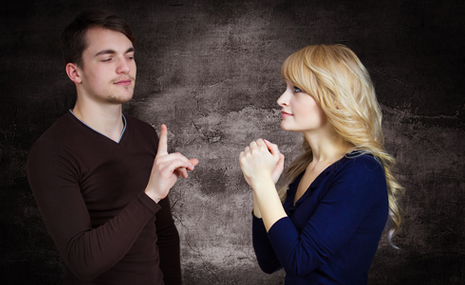 Ever had a guy who keeps you just on the edge? Who swings between making you feel like he wants no one else in the world, and suddenly pulling away and freaking out?
Yep, it's totally normal. And today, I'm going to reveal an exclusive video clip from a live seminar where you'll see me in a Q&A dealing with a woman who went through this exact situation.
Find your soulmate on InterracialDatingCentral










It's easy to assume in these moments that you're the problem. Or to think that you somehow have to figure out what's going on his head and convince him of the right choice.
Instead, I want you to do this...
Matthew Hussey is a renowned dating expert and author. His latest dating book Get The Guy is a New York Times bestseller. He's the go-to relationship expert for Rachael Ray, Katie Couric, Ryan Seacrest, Meredith Vieira and many others. And he's a relationship columnist for Cosmopolitan magazine and the resident love expert for "The Today Show." Here he shares his proven strategies to get a man to do anything you want, from tirelessly pursuing you to treating you like a goddess to committing to you for life.
1 responses to "When He Says "I Need Time" You Say This..."
Leave a reply
You must be logged in to post a comment.