Watch: What He REALLY Needs To Know Before He Commits to You
Posted by Matthew, 01 Nov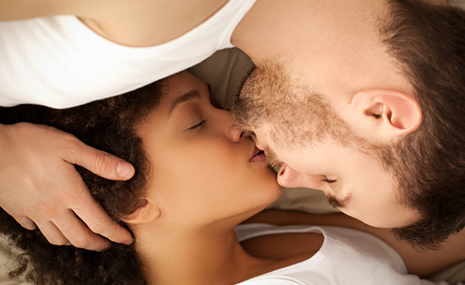 I'm about to let you in on a secret about men, but I should warn you: Most women don't believe me when I say this. Here goes...
Men notice a lot more than you think. Your dream guy is watching you in moments when you don't even realize it. And those moments are determining whether or not he commits.
Find your soulmate on InterracialDatingCentral










I know. It sounds crazy. Men are always painted as dumb gorillas who don't care about anything except for taking a woman's clothes off and eating sandwiches.
Now, although that may be enough to get him hooked for a night (OK, maybe a week), what gets him to commit is actually much more subtle.
In this week's video, I'll reveal an untold secret about what makes men see you as "girlfriend material," and show you exactly how to make him desire you more than any woman he's dated with a few simple tweaks in your behavior.
Matthew Hussey is a renowned dating expert and author. His latest dating book Get The Guy is a New York Times bestseller. He's the go-to relationship expert for Rachael Ray, Katie Couric, Ryan Seacrest, Meredith Vieira and many others. And he's a relationship columnist for Cosmopolitan magazine and the resident love expert for "The Today Show." Here he shares his proven strategies to get a man to do anything you want, from tirelessly pursuing you to treating you like a goddess to committing to you for life.
3 responses to "Watch: What He REALLY Needs To Know Before He Commits to You"
Leave a reply
You must be logged in to post a comment.