Watch: When He Flakes On You, Send Him THIS Text
Posted by Matthew, 03 Oct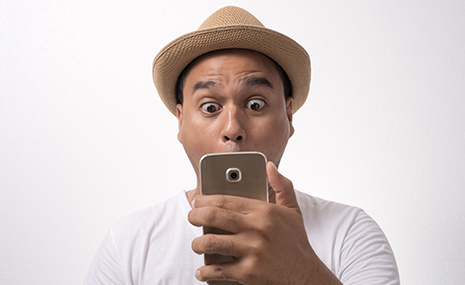 You had a lovely date... at least you think you hit it off. The guy told you he was "looking forward to seeing you again sometime." He promises to call. Then a day goes by... then a week... still nothing… No text or phone call from him. You stand wondering: Did you miss something?
What happened? Why isn't he calling me? Suddenly he texts: "heyyyy." You send a few messages back and forth, but you wonder why he's so flaky about making plans with you.
Find your soulmate on InterracialDatingCentral










In this week's video, I show you a live demo of the HIGH-VALUE response you must give a guy to guarantee he'll grow a pair and schedule a REAL date with you...
Matthew Hussey is a renowned dating expert and author. His latest dating book Get The Guy is a New York Times bestseller. He's the go-to relationship expert for Rachael Ray, Katie Couric, Ryan Seacrest, Meredith Vieira and many others. And he's a relationship columnist for Cosmopolitan magazine and the resident love expert for "The Today Show." Here he shares his proven strategies to get a man to do anything you want, from tirelessly pursuing you to treating you like a goddess to committing to you for life.
1 responses to "Watch: When He Flakes On You, Send Him THIS Text"
Leave a reply
You must be logged in to post a comment.