Unrequited Love is Bullsh*t
Posted by Matthew, 17 Sep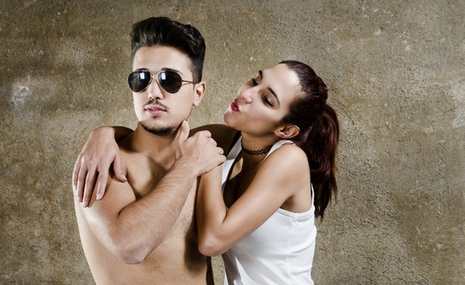 Yeah, I said it.
Have you ever been in love with someone who doesn't share your feelings? You live in hope that one day they'll light up your phone with a text that says how much they can't live without you. Or, you fantasize that they'll leave their partner and run back into your arms. They'll say what a fool they've been and how much they need you by their side.
Find your soulmate on InterracialDatingCentral










It's romantic, right?
Nope. And this kind of "perpetual hope" can be so dangerous for your relationships that I feel I have to say something to anyone out there still waiting for a crush to change their mind.
Before you give your heart to someone who doesn't deserve it today, please watch this video. It could save years of your life...
Matthew Hussey is a renowned dating expert and author. His latest dating book Get The Guy is a New York Times bestseller. He's the go-to relationship expert for Rachael Ray, Katie Couric, Ryan Seacrest, Meredith Vieira and many others. And he's a relationship columnist for Cosmopolitan magazine and the resident love expert for "The Today Show." Here he shares his proven strategies to get a man to do anything you want, from tirelessly pursuing you to treating you like a goddess to committing to you for life.
Responses to "Unrequited Love is Bullsh*t"
Be the first to leave a comment
You must be logged in to post a comment.