Say THIS to Him, Then Watch Him Melt
Posted by Matthew, 18 Dec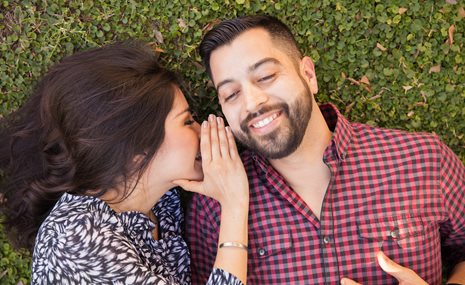 Has this ever happened to you?
Find your soulmate on InterracialDatingCentral










You're on a first date... and... He's charming, handsome, and you feel like you have chemistry… But at the end of the night… he doesn't ask for a second date (nevermind a third or fourth).
If this has happened to you (or keeps happening), you're likely missing one of the two essential things that make him reach across the table and say: "I'd really like to see you again."
In this video, I tell you EXACTLY what to say so that he'll ask you out again (and again, and again)...
(You might be surprised at how simple this is AND how often you're skipping this step when you're interacting with a guy you like, especially in the early stages of dating...)
It's genuinely crazy to me how obvious the phrase in this video is, how simple it would be for people to say, how many more second dates it would get them… and yet, they still aren't doing it. I'm excited to read your thoughts in the comments.
Matthew Hussey is a renowned dating expert and author. His latest dating book Get The Guy is a New York Times bestseller. He's the go-to relationship expert for Rachael Ray, Katie Couric, Ryan Seacrest, Meredith Vieira and many others. And he's a relationship columnist for Cosmopolitan magazine and the resident love expert for "The Today Show." Here he shares his proven strategies to get a man to do anything you want, from tirelessly pursuing you to treating you like a goddess to committing to you for life.
Responses to "Say THIS to Him, Then Watch Him Melt"
Be the first to leave a comment
You must be logged in to post a comment.