Is Coronavirus Revealing You Have a One-Sided Relationship? [Video]
Posted by Matthew, 21 Apr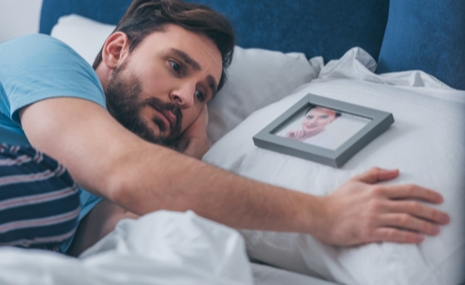 Another week in isolation...
This crisis is really putting a magnifying glass on my (alarmingly natural) gift for hibernation, as well as my capacity for eating chocolate. How about you?
Find your soulmate on InterracialDatingCentral










It's also exposing a lot of cracks in relationships – both those under the same roof and the long-distance ones – as they strain under the weight of this "new normal."
Just this morning, I had the pleasure of working with a woman who is in my live coaching group, and she confided that she was having an issue with her boyfriend.
Like many, she found herself in a long-distance relationship all of a sudden, as she and her guy self-isolate about 30 minutes from each other in their separate homes.
I said to her, "That must be tough. Are you speaking every day?"
Her answer revealed more than I anticipated...
It quickly became clear to me that her needs were being ignored, and that she was ignoring a conversation she needed to have. Something I'm worried too many people are doing right now.
If you're in a similar situation, where you're feeling scared to ask for what you need, then you need to watch this video.
Thinking of you.
P.S. If you stay until the end of the video, you'll get free access to a training session where I coach a woman to be her bravest self. I know it will give you courage (and the tools) to do the same.
P.P.S. Always remember, your standards aren't a luxury. They are a necessity.
Matthew Hussey is a renowned dating expert and author. His latest dating book Get The Guy is a New York Times bestseller. He's the go-to relationship expert for Rachael Ray, Katie Couric, Ryan Seacrest, Meredith Vieira and many others. And he's a relationship columnist for Cosmopolitan magazine and the resident love expert for "The Today Show." Here he shares his proven strategies to get a man to do anything you want, from tirelessly pursuing you to treating you like a goddess to committing to you for life.
Responses to "Is Coronavirus Revealing You Have a One-Sided Relationship? [Video]"
Be the first to leave a comment
You must be logged in to post a comment.