How to Be Brave in Love After Being Hurt
Posted by Matthew, 30 Jun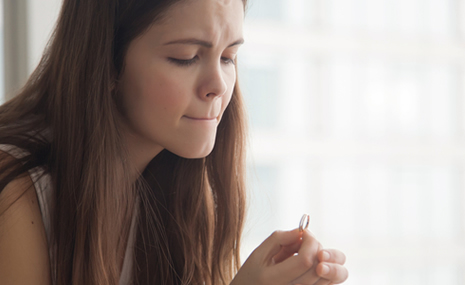 Have you ever been hurt badly by someone in love?
Those wounds can stay with us for a long time. They can stop us from taking chances again in love.
Find your soulmate on InterracialDatingCentral










They can make us afraid of getting close to someone again… Afraid of being vulnerable again… Afraid of letting someone in…
Because if the result of letting our guard down and choosing to love someone is that we give up all of our power, then why bother, right? Sure, we may be giving up the special experience of being in love, but at least we don't have to experience those dreadful lows.
If you can relate to this, today's video is for you. You'll hear me doing a live demonstration with someone who is going through exactly this issue. And what I tell her maybe exactly the words you need to hear right now.
This isn't video isn't a pep talk. It's a rational, practical strategy for how to navigate your love life after someone has hurt you, or broken your heart or your trust (or all 3).
And as a bonus, this entire live demo is animated for your entertainment. We've worked hard on it, so I hope you love it.
Here for you, friend.
Matthew Hussey is a renowned dating expert and author. His latest dating book Get The Guy is a New York Times bestseller. He's the go-to relationship expert for Rachael Ray, Katie Couric, Ryan Seacrest, Meredith Vieira and many others. And he's a relationship columnist for Cosmopolitan magazine and the resident love expert for "The Today Show." Here he shares his proven strategies to get a man to do anything you want, from tirelessly pursuing you to treating you like a goddess to committing to you for life.
Responses to "How to Be Brave in Love After Being Hurt"
Be the first to leave a comment
You must be logged in to post a comment.